Brick Repointing – Brick Replacing and Repairs – Brick Masonry Work
ALL PERTH METRO AREAS
Mortarfix are specialists in all aspects of brickwork repairs and restoration. Mortarfix reinstates fretted mortars and restores the structural integrity to brick & limestone brick walls.
Fretted Mortar Issues
There are many causes of fretting mortar:
Incorrect mixing
Exposure to extreme weather
Exposure to over watering
Garden beds built up against walls
These events can cause both bricks and mortar to start fretting (crumbling). It is important to use the correct mortar in masonry joints. If the mortar is too weak it won't last. If the mortar is too strong or waterproofing admixtures are used incorrectly this can result in the brickwork breaking down. Our Bricklaying and repointing mixes are fully compliant with Australian Standard 3700: 2001.
The picture below shows the repointed joints in good condition while the faces of the bricks are flaking away due to the waterproof additives in the mortar. After exposure to rain or reticulation, most of the moisture in bricks is expelled through the joints, this process is inhibited when some chemically modified mortars are used causing bricks to crumble, resulting in the need for cutting out and replacing damaged bricks.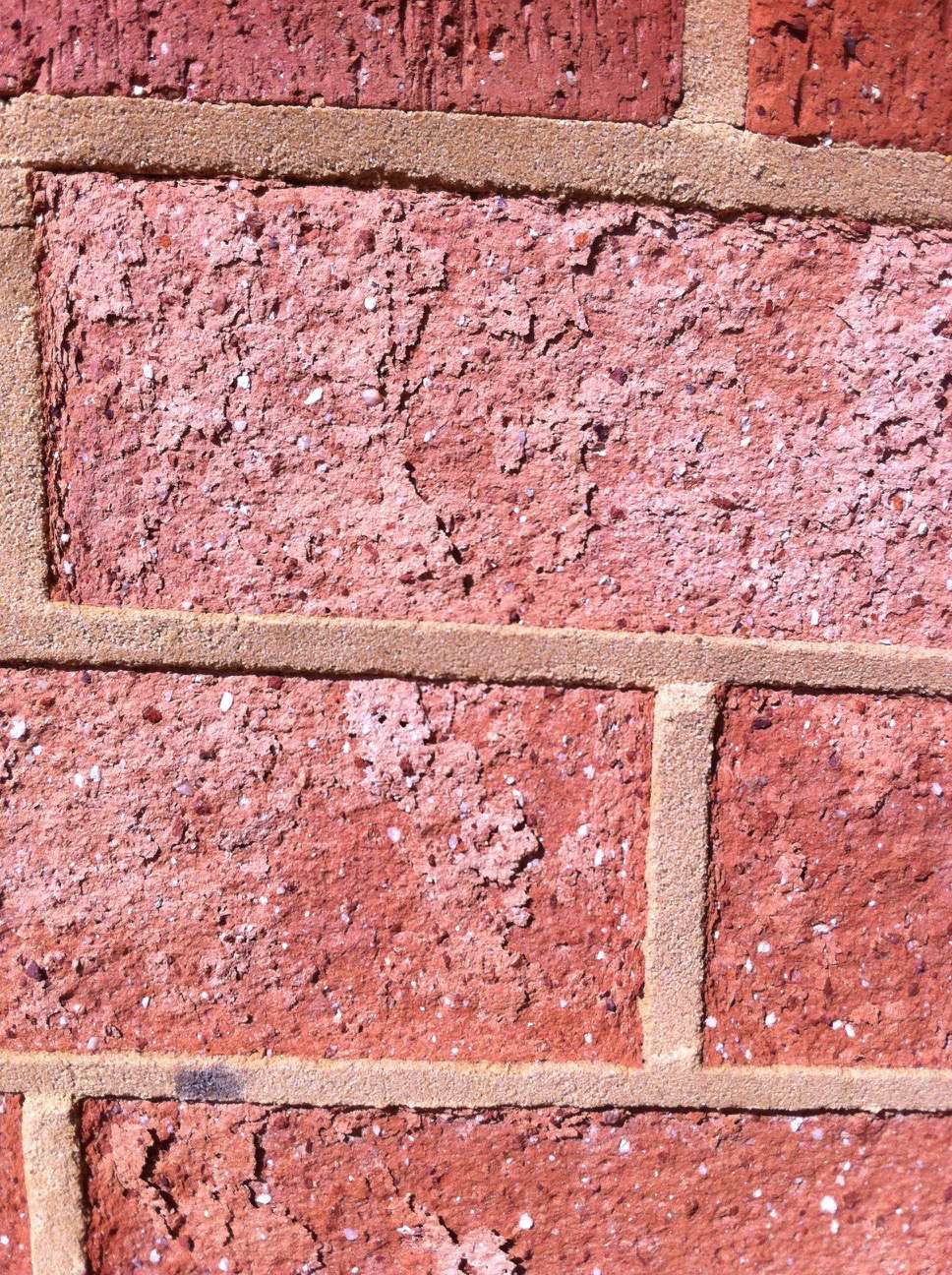 Repointing Brickwork
There is nothing worse than seeing the efforts of a handyman where the mortar is spread across the bricks leaving an unsightly mess. Mortarfix will match the existing mortar and provide you with a neat clean tidy job you can be proud of. See our before and after images below to see the quality of our work.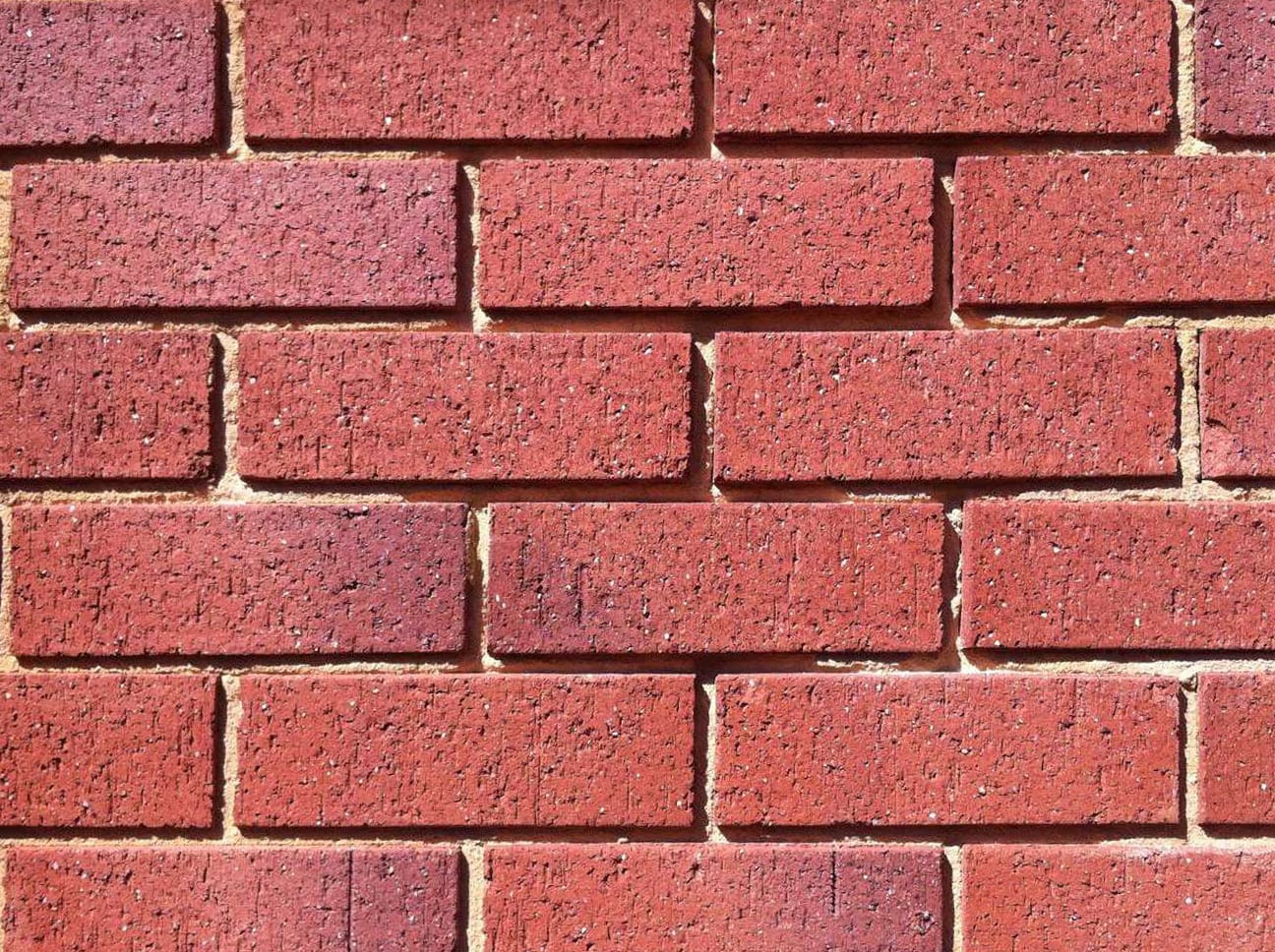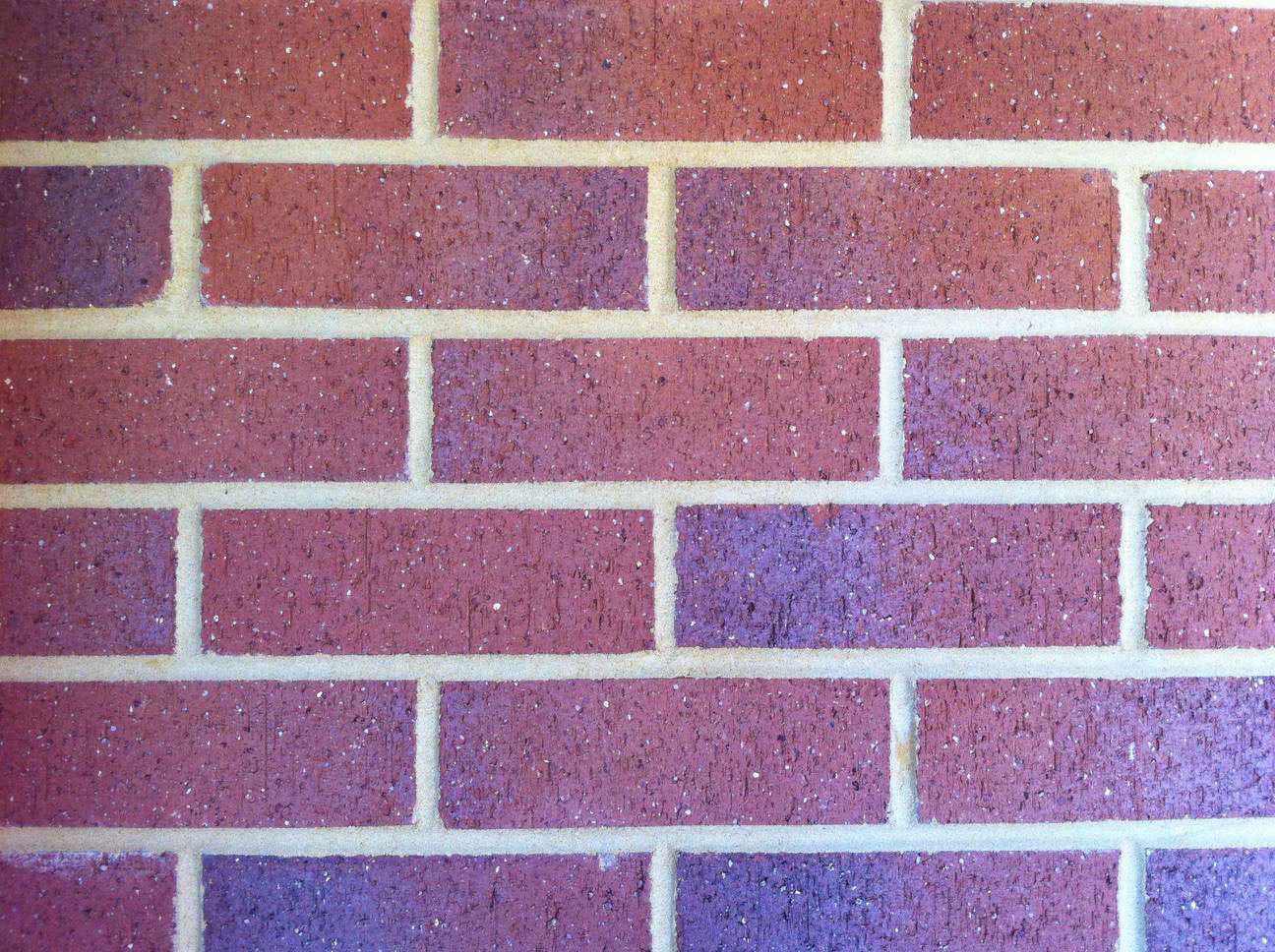 Replacing Bricks
We have had many years of experience in cutting out and replacing damaged bricks, in most cases an exact match for most bricks can be found.
Crack Repairs
Cracks can be minor or major. As most people are aware the science of brickwork construction predates Roman times. Brickwork is designed to compensate for movement by causing cracks to follow the coursing. In most cases, cracks are superficial and do not compromise the structural integrity. A close inspection of face brickwork at window and door head lintels can often find small cracks, these are common and in most cases not worth worrying about unless they start widening. In the event of cracks developing an inspection of the interior and exterior brickwork can in most cases find the cause or origin of the problem.
As already stated most cracks are superficial and can often be chased out and repointed.
Stitching
When cracks are severe and require structural repair. We use the Helifix method of crack stitching this involves chasing out the mortar joints to a specified depth and inserting stainless steel rods bedded in an engineered construction adhesive before restoring the brickwork to its original finish.
Expansion Joints
When there is excessive structural movement an expansion joint can be formed in the wall to control further movement.
Underpining
Underpinning is the process of strengthening the ground below the foundations. The technology of injecting material under the foundations is available by a specialist franchise operating here in Perth.
If your walls have cracked due to a settling of the subsoils we can refer you to a specialist in the field who can inject an expanding grout into the subsoil arresting the subsidence.
Rising And Penetrating Damp Issues
Excessive moisture is often the cause of fretted or damaged brickwork, rendered and plastered finishes. There are many causes of moisture ingression, whether from over watering, garden beds built up too high, a build-up of material in the cavity, poor subfloor ventilation or a poorly installed damproof course.
With our many years of experience in repairing dampness in buildings, we can isolate the problem and repair accordingly.
Damaged Brick Repairs
Instances of severely damaged bricks we can carefully remove and rebuild the brickwork. In the case of old buildings, the existing bricks can in most instances be salvaged and reused to maintain the character of the building.