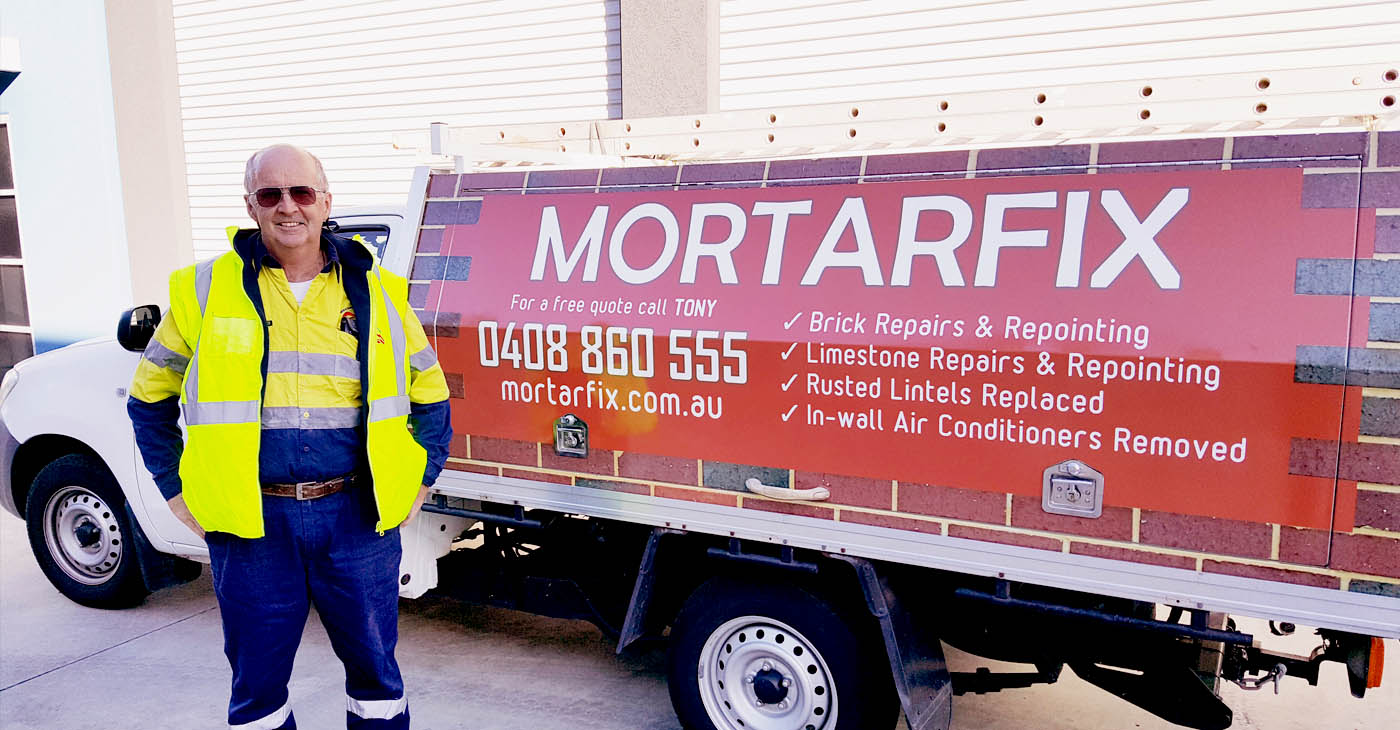 OUR SERVICES
BRICK REPOINTING
There is nothing worse than seeing the efforts of a handyman where the mortar is smudged across the bricks leaving an unsightly mess. Mortarfix will match the existing mortar and provide you with a neat clean tidy job you can be proud of.
LIMESTONE REPAIR & REPOINTING
Limestone has been used extensively and successfully around Perth for over 150 years ago. Although Limestone meets some engineering criteria. It is a very soft and porous media and requires periodical maintenance.
LINTEL REPLACEMENT
Due to many older buildings pre dating the Galvanising process or there being no requirement under the relevant Building Bylaws at that time there are many Perth homes that have rusted lintels needing replacement.
OLD AIRCON REMOVAL
For many years we have been removing old in wall Air conditioners in Perth homes and restoring the face brickwork and the plastered wall inside
"Many thanks for a neat, clean job well done!"
-Caroline, Willetton
"Very happy with the work!"
-Marg & Dave, Morley
"A terrific job that I'm pleased to have done!"
-Margaret, Quinns Rocks
"Very pleased with the brickwork repairs."
-Wayne & Rhonda, Forrestfield
"Excellent work, very happy with the service!"
-Steve, Swanbourne
"Very happy with your work Tony!"
-John Adams, Gosnells